Stretch Spring
Stretch Spring bracelet
REF N. 1B00915BB5
18 kt white gold stretchable bracelet with diamonds 0,23 ct.
Description
Worn alone or overlapped for a personal mix and match game, Stretch Spring jewels define a minimalist and decisively unisex style, featuring refined details to complete an everyday outfit.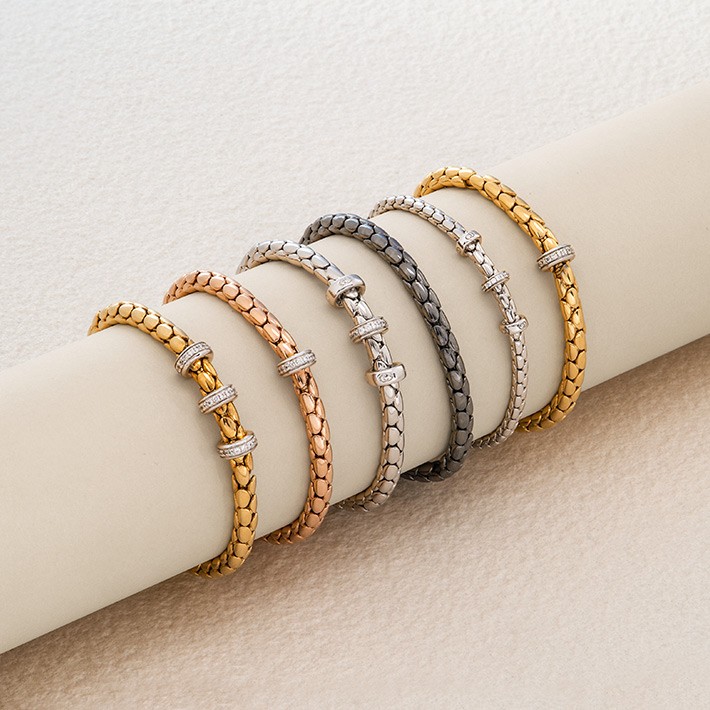 Collection
Stretch Spring
The extreme synthesis of the collection's contemporary character: the clean lines and polished volumes create comfortable, perfectly elastic and wearable jewels even without clasp.
Discover
Store Locator
Find your closest CHIMENTO store
Welcome to CHIMENTO!
Stay updated with our latest news and receive collection previews and other special insights.
Not found what you are looking for?