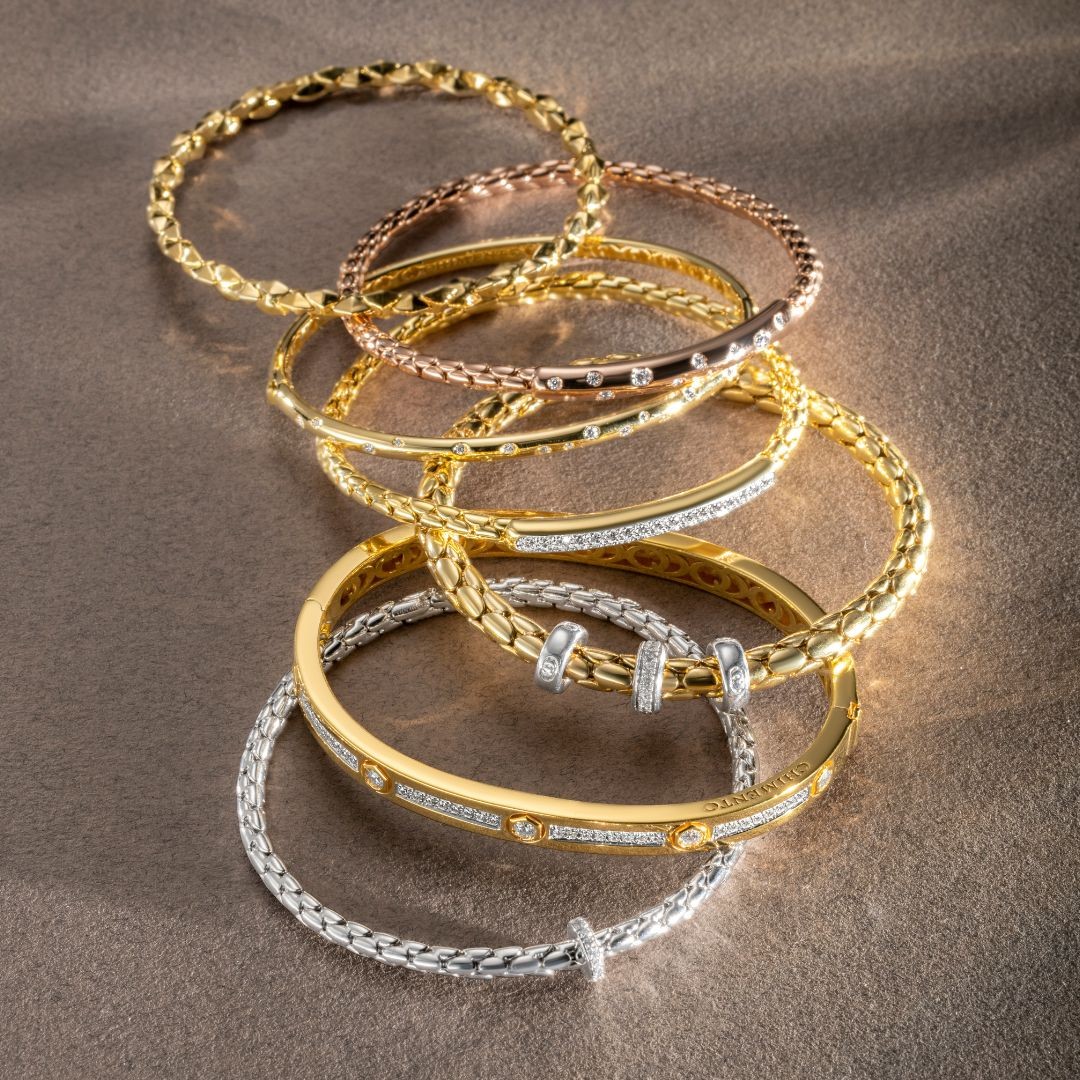 BRACELETS
STRETCH Spring
The extreme synthesis of the collection's contemporary character: the clean lines and polished volumes create comfortable, perfectly elastic and easy wearable jewelry.
Discover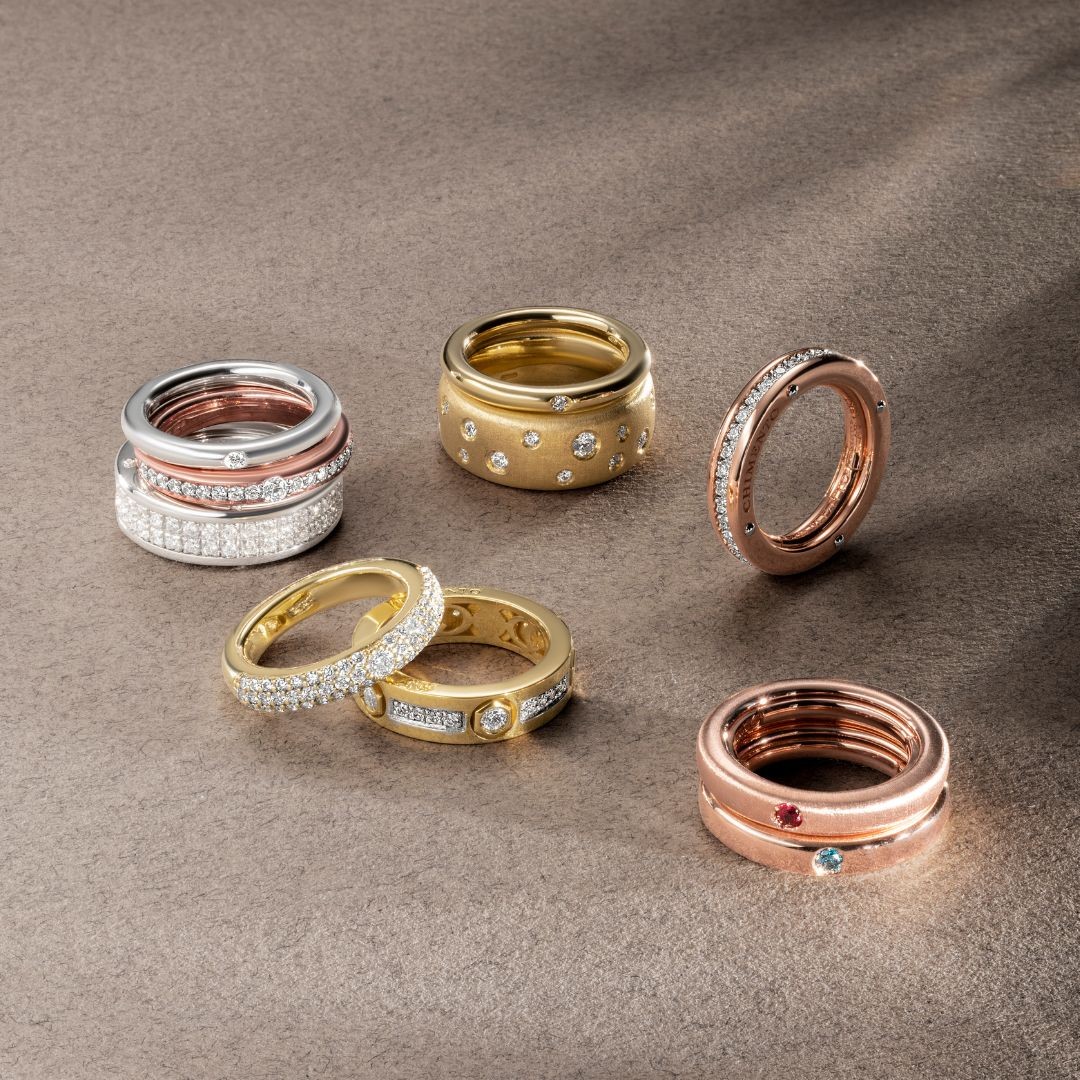 RINGS
FOREVER Stack
These multisize rings have beem created to be worn together in countless imaginative and original combinations. The exclusive Size-Fit™ patent guarantees unequalled comfort in all conditions.
Discover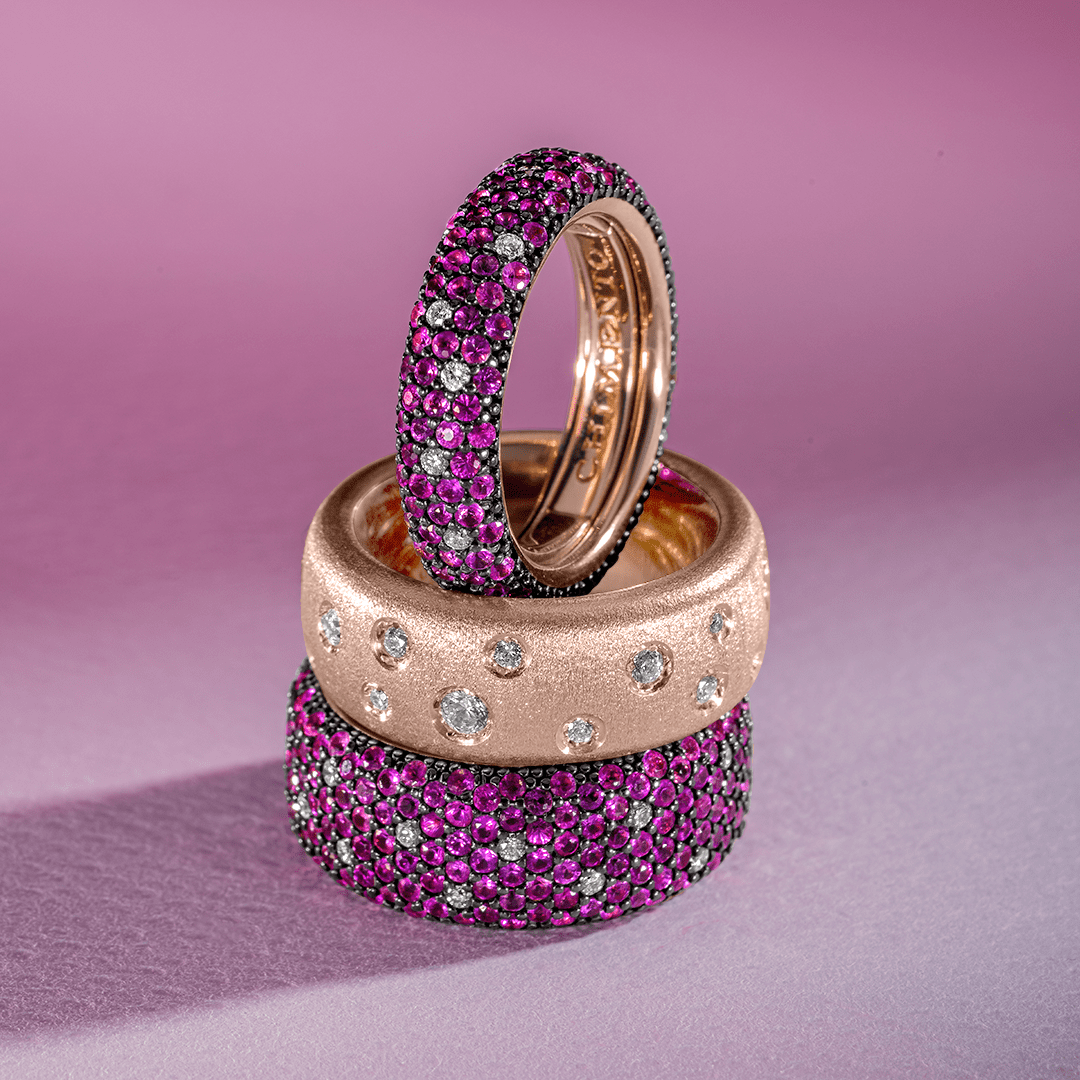 RINGS, EARRINGS and NECKLACES
FOREVER Star
Gleaming with the light of diamonds and colored gemstones, the FOREVER Star collection will seduce you with its voluminous smooth forms.
Discover
Our Exclusive Services
In order to provide you with a customized shopping experience that takes into account your every need, we are pleased to offer some services that are included free of charge with all your orders.

Exclusive packaging
All your purchases will be kindly wrapped in the official CHIMENTO packaging.

Free shipping and taxes included
Shipping costs and free taxes are included in the price for all purchases.

Customize your jewelry
A free customization service is offered by engraving.
International Insurance
CHIMENTO jewelry is covered by an international Insurance Certificate free and included.

Personalized gift card
For each article it is possible to attach a personalized card with your dedication.