History
A history of Style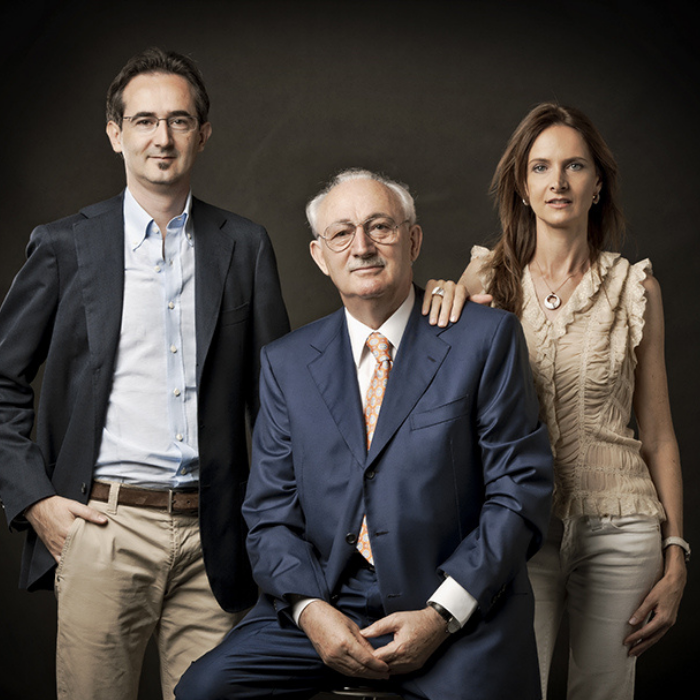 Mario, Adriano and Federica Chimento

The beginning
CHIMENTO is synonymous with quality and excellence in creating uniquely designed jewellery, with timeless classics that express Italian gold at its best. The company's story begins in 1964, in the renowned jewellery district of Vicenza, where the flair, passion and business acumen of founder Adriano Chimento took the brand to be an interpreter of Italian goldsmith quality and ambassador of Italian jewellery around the world. The CHIMENTO family has taken up this important legacy, passing down its role of promoter of Italian goldsmith mastery by reinterpreting its historical successes, and presenting new lines of contemporary design.
A tradition of Italian jewelry making
As a perfect mix between tradition and design, the Chimento collections express classic 18k gold Italian jewellery and gemstones. Our creations are exquisitely Italian in taste, designed for dynamic and demanding women who want a jewellery item which acts as a precious complement to her personal style, yet which is practical, versatile and perfect for everyday use.
"
I felt the need to be even more innovative, and invented wholly new creations, without worrying about what others were doing.
Adriano Chimento
Welcome to CHIMENTO!
Stay updated with our latest news and receive collection previews and other special insights.
Not found what you are looking for?