Stretch Classic
Stretch Classic bracelet
REF N. 1B00856ZB5
Flexible thin braided bracelet in 18 kt white gold with a little diamond (0.01 ct.) on the clasp
Description
The original texture of the bracelets make the Stretch Classic collection a line with a strong personality: this element of style combines with the safe and extraordinary practical hook closure, amplified by the internal magnet.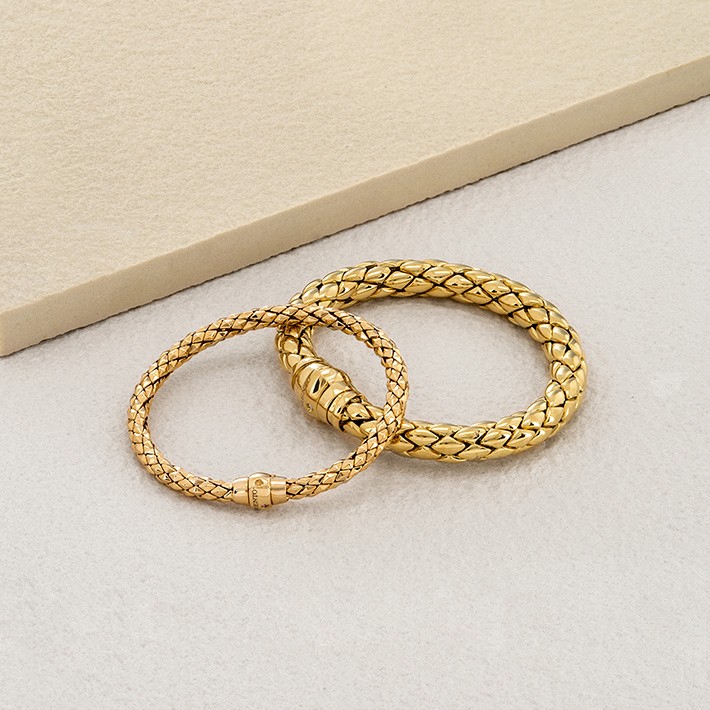 Collection
Stretch Classic
A unique and strongly identifying success that today in advanced creations, with modern and slender lines, for a modern woman with a lively and refined style.
Discover
Store Locator
Find your closest CHIMENTO store
Welcome to CHIMENTO!
Stay updated with our latest news and receive collection previews and other special insights.
Not found what you are looking for?