INSURANCE
CHIMENTO International Warranty
CHIMENTO jewellery is covered by an International Warranty that certifies the authenticity and unique design of each product.
REGISTER YOUR JEWELRY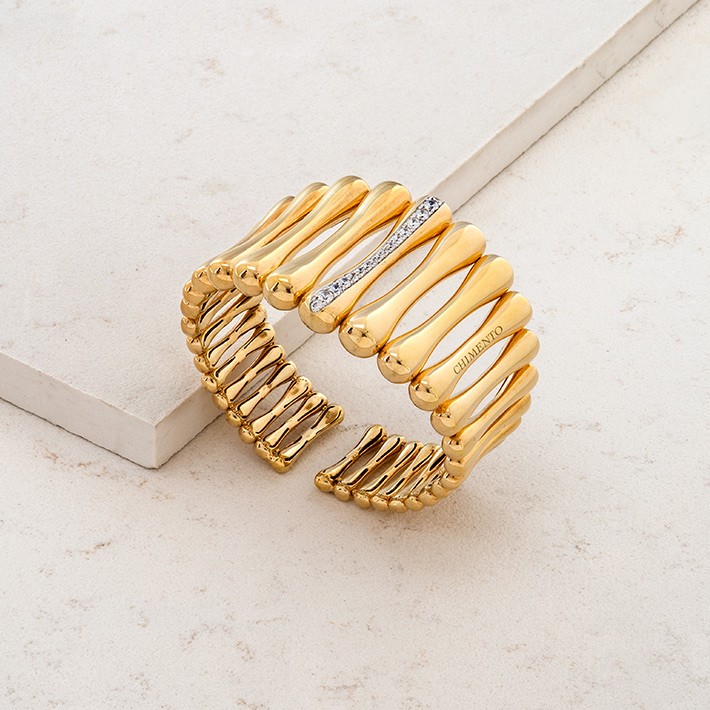 CHIMENTO fine jewelry
Expert artisans create all jewelry by hand in Italy. They are highly skilled in the specific techniques needed for goldsmithing, which are necessary to guarantee the authenticity and beauty of CHIMENTO products. 
The company's own Gemmological Laboratory selects and quality controls all diamonds, precious gemstones, and pearls in order to guarantee excellent quality ast all times. 
CHIMENTO Insurance Coverage
The International Warranty that covers all CHIMENTO jewelry consists of an Insurance Certificate that is internationally valid and assures the replacement of the item should an unforeseen situation occurs (see the conditions to the registration link).
To activate CHIMENTO's International Warranty, register your piece of jewelry within 30 days after the purchase by filling in the dedicated form with your personal details, the date of purchase as per receipt, as well as the product's code and serial number specified in the International Warranty booklet by the retailer.
REGISTER YOUR JEWELRY
Welcome to CHIMENTO!
Stay updated with our latest news and receive collection previews and other special insights.
Not found what you are looking for?