Double Airon
Airon Bracelet
REF N. 1B00136ZBE
18 kt yellow and white gold reversible bracelet with a little diamond on the clasp (0,03 ct.).
Description
Refined and timeless, the Double Airon collection remains a timeless classic that impresses with its extraordinary simplicity.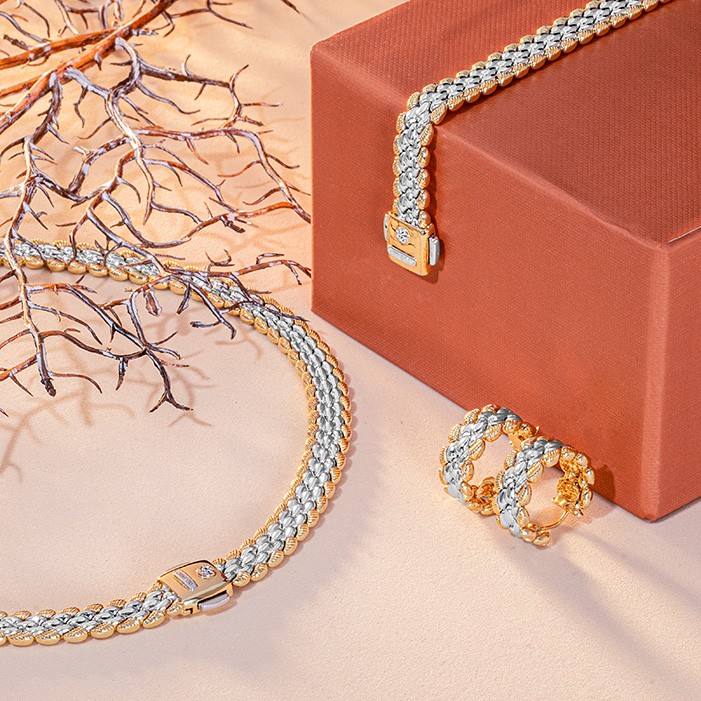 Collection
Double Airon
The triple gold chain in two colors, yellow and white, the result of expert craftsmanship, can be worn in either direction for a jewel that is always elegant and every day different.
Discover
Store Locator
Find your closest CHIMENTO store
Welcome to CHIMENTO!
Stay updated with our latest news and receive collection previews and other special insights.
Not found what you are looking for?