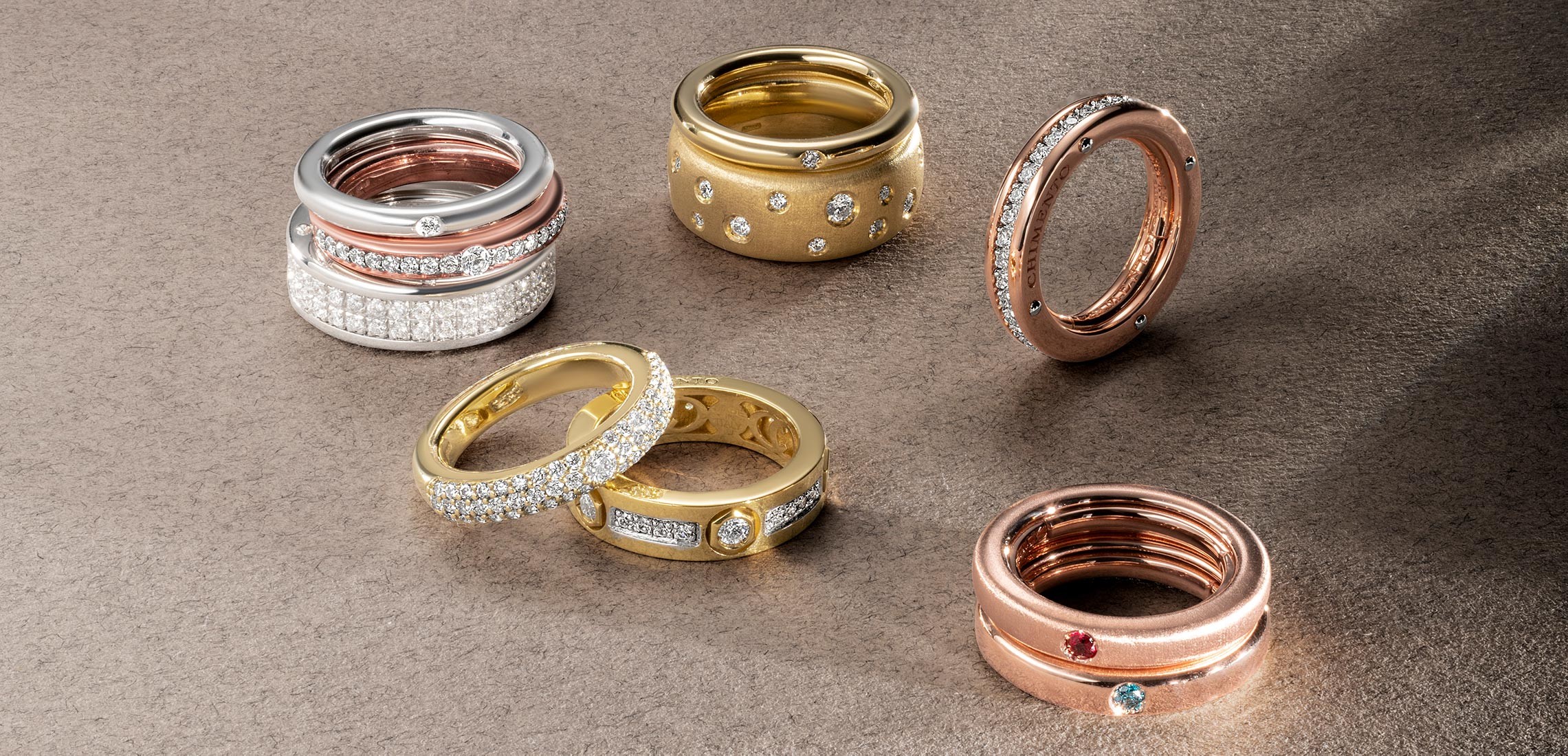 Category
Forever Stack Me
CHIMENTO's multisize rings FOREVER Stack were created to be worn together in countless imaginative and original combinations. The exclusive Size-Fit™ patent guarantees unequalled comfort: adapting to up to five sizes, they always fit your fingers perfectly.
Filter jewelry
Collection

Filter jewelry

Forever

Filter jewelry
Gold color

Filter jewelry
Gemstone color

Filter jewelry
Welcome to CHIMENTO!
Stay updated with our latest news and receive collection previews and other special insights.
Not found what you are looking for?