Armillas Acqua
Armillas Acqua ring
REF N. 1A01439B12
18 kt yellow gold ring with diamonds ct. 0,07.
Description
Inspired by the soft and delicate shapes of water droplets, the Armillas Acqua ring is embellished with contrasting white gold elements and pavé diamonds. The ring is open at the back for an easy-to-wear and adaptable shape.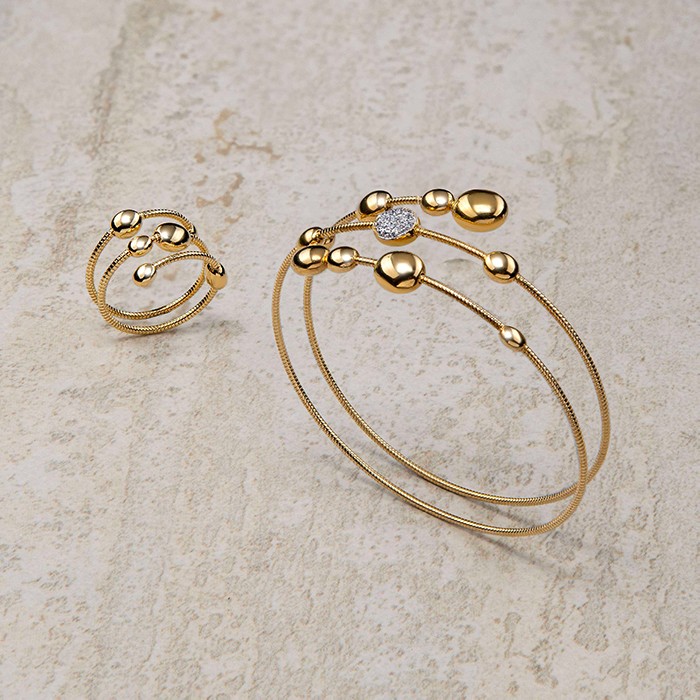 Collection
Armillas Acqua
Armillas Acqua is inspired by the shapes of water and its flowing and sinuous movements. The jewellery of this collection delicately caresses the body and illuminates it with delightful drops of gold and diamonds that chase each other in an extraordinary play of light and delicate reflections.
Discover
Store Locator
Find your closest CHIMENTO store
Welcome to CHIMENTO!
Stay updated with our latest news and receive collection previews and other special insights.
Not found what you are looking for?